Domestic Assistive Listening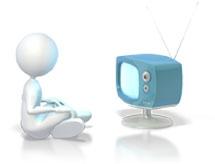 Unlike wearing glasses, a hearing aid, including the best digital aids, do not bring all the sounds back into perfect focus. So whether you are in your own home, or on the move, there will be situations where that extra little bit of help to hear and most importantly understand a situation can be the difference between enjoyment, pleasure and relaxation or confusion, frustration and anxiety.
Public venues are legally obliged to provide assistive listening, however, not all of them do, and many systems do not work as well as they should.
Our parent company- Univox® has spent the past 46 years investing in assistive listening for both the professional and domestic user. In this section you will find an extensive range of domestic induction loop amplifiers and TV accessories, personal listeners and sound alerters.
To help you choose the right domestic induction loop system and accessories for your needs, take a look at our guide:
Choosing the right induction Loop system for your Home.
You will find more information on our assistive listening products below or you can visit our on line shop Hear at Home for further detail and to make a purchase.
Our Domestic Loop Series, (DLS) amplifiers are also featured in the Professional Product Range under the section Low Power Amplifiers as they have been designed for the professional installer in mind with features and power capabilities that reflects this.
The largest induction loop amplifier in the range is, the TV200, which covers 200m2 and as the name suggests, integrates directly with a television making it ideal for use in common rooms, TV lounges, care homes etc.