Platform information system Hong Kong Underground
Challenge:

An audible passenger information system for the hearing impaired in one of the noisiest and most heavily utilized transport systems in the world.

Solution:

The installation of high performance induction loops in both information desks and the platform information system.

Benefit:

Clear and audible announcements to help the hearing impaired receive the information they need to travel, making their journey less stressful.
One of the most heavily utilized mass transport systems in the world, the Hong Kong underground, chose Univox® induction loop amplfiers for their platform information system.
The Hearing impaired had difficulty receiving information, both at the information desk and the platforms, due to the very high noise level. They could not hear the information desk officer or the sound in the speakers at the platform. The problem was solved with Univox® induction loops that were installed by Hong Kong distributor, Pilot Engineering, in both information desks and ihe platform information system.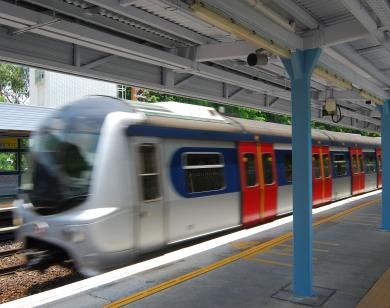 The MTR Corporation (Mass Transportation Railway) opened the first underground line in Hong Kong 1979. Aside from the Airport Express, the current system comprises five lines - the Kwun Tong, Tsuen Wan, Island, Tung Chung and Tseung Kwan O Lines. Running over 80.4 km through 49 stations, it keeps 2.3 million people on the move everyday.
Products
Univox 2A+ loop amplifier, the predecessor of Univox DLS-50.
Project Team
Pilot Engineering, Hong Kong