Home for the Elderly, Kontula, Finland
Challenge:

To enable elderly residents to enjoy a range of activities whilst avoiding any induction loop spill

Solution:

The installation of 48 Univox Superloop SLS's® in public areas ranging in size from 25 - 120m²

Benefit:

Elderly residents were able to enjoy music, TV and listen to a sermon or lecture without the loop spill in their room spilling into adjacent rooms and being heard by others.
48 Superloops have been installed in all public spaces in a home for the elderly in Kontula, Finland.
The aim was to enable hearing aid users to enjoy music, watch TV and listen to a sermon or lecture without the loop signal in their room spilling into adjacent rooms. This was not an easy task as the building has seven storeys including a basement and the rooms to be covered are situated directly above and below each other. To overcome the problem of spill, Superloops were installed throughout the home.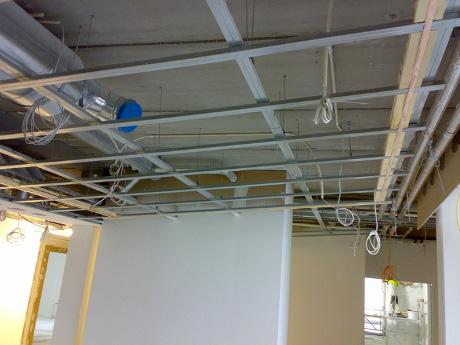 The initial plan was to install the loop wires using thin copper foil directly beneath the linoleum carpet. After testing, this solution was abandoned as the contours of the copper foil were visible under the carpet.
As a consequence, the loops had to be installed in a suspended ceiling about 2.4-2.8 metres above the floor. This made the installation process more complicated and wooden bars had to be used to attach the copper foil across the metal network of the suspended ceiling. The ceiling height (between 3.7 and 4.6 metres) and the exceptional overspill control built into the Superloop system made it possible to finalize the installation successfully with a signal-to-noise ratio good enough to allow simultaneous use of the loops.
The use of superloops meant that all public areas, ranging from 25-120m², were made accessible: dining rooms, cafeterias, TV rooms, gyms, meeting rooms and several halls. Also the chapel was covered and for other spaces or outdoor use ,a portable loop system was used.
Products
Univox SLS-100 XF
Univox Copper foil 2.5mm2
Univox p-Loop portable loop case
Project Team