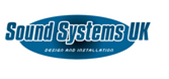 Success is achieved through the application of the laws of physics and the art of listening
Areas of Expertise
Assistive Listening Systems, Induction Loops, FM and IR
Sound Masking
Sound system Installation
Sound System Design
Sound Systems UK
Accredited Partner Number: AP022400
Sound Systems UK specialises in complete new sound systems on a design and build basis for both speech and music.
We are adept at the development of existing systems and maximising budget effectiveness through the re-use of existing equipment.
In Addition, we are conversent with all assistive listening technologies i.e. Induction Loop, FM and IR systems.
Service, maintenance and ongoing support complete their business.
---
CASE STUDY
"Photo by DAVID ILIFF. License: CC-BY-SA 3.0"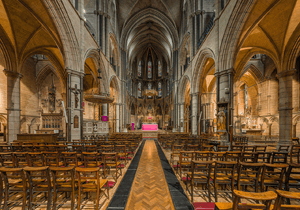 The church of St.James, Spanish Place in Marylebone, London.
The church of St. James is a large, historic and architecturally sensitive building. Not surprising,it presents an accoustically challenging and demanding environment for the Audio Installer.
Our challenge was to improve the sound quality and intelligibility of the installed sound system through modification or replacement, add more microphones and provide an induction loop system that complied with BS60118-4 (assurance that it would benefit users)
This is what Fr. Christopher Colven kindly said about us:-
 "I was pleased with the initial analysis provided by Sound Systems UK and I found my every contact with them to be professional at the highest level.
The proposed work was carried out speedily with a minimum of disruption to the liturgical life of the parish, and has resulted in a dramatic improvement in the quality of sound relayed throughout our extensive building.  I would have no hesitation in commending this company to other churches".
 For more insight into the installation,challenges and solutions down load the full case staudy here.
---
---
Installation Team