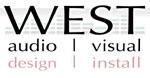 " West Audio met every aspect of our AV requirements on the Gurdwara Project. Highly commended, all-round performance "

Derek Fraser, Project Manager, CBC (Glasgow) Ltd.
Areas of Expertise
PA / Sound System Design and Installation
Full BIM Integration and AV Component Modelling (AutoCAD™ and EASE™).
HD Video and Data Projection Systems
HDMI Matrix and TV/Data Distribution Systems
Audi Visual System Design and Installation
Wireless Microphone and Monitor Systems
ISCE Approved Hearing Loop Assessors
Induction Loop Design Installation and Certification
Hearing Loops (AFILS) and Infra-red Systems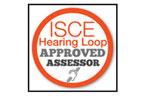 West Audio + Design Ltd.
Formed in 2008, West Audio + Design Ltd was created to compliment the existing "Music Mountain" brand, which has been delivering audio-visual and musical production services internationally since 1980.
We place customer service and estate values in the highest order.  We accept that every job is different, every client is different and every budget is different.
We adapt; we listen; we compare; we explain; we educate; we discuss; we act; we take care.
Our supply chain is both National and International, which gives us access to a huge catalogue of the most up-to-date a/v equipment, at very keen prices.
Our installation and service rates are highly competitive, and we will always go "the extra mile" to give 100% client delight!
West Audio + Design Ltd. are fully CHAS (Construction Health & Safety) accredited, a Univox induction loop accredited design & installation Partner, ISCE Approved Hearing Loop Assessors and we are current members of Constructionline, SDP and HUB South West.
For more information please visit www.west-audio.co.uk
---
Installation Team